Earth Observation at forefront of unique business support service launched in Leicester
Satellite Applications Catapult launch the Space Commercialisation Engine
A unique business support programme to help entrepreneurs and businesses across the UK to get their Earth Observation ideas off the ground has been launched at Space Park Leicester.
The Space Commercialisation Engine is a new collaborative venture developed by government-backed technology and innovation company The Satellite Applications Catapult and experts at the University of Leicester.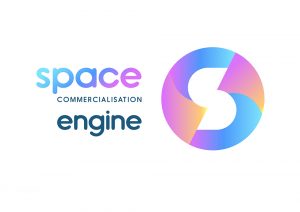 Launch Event – 13 October
In celebration of the new Catapult presence at Space Park Leicester, the Space Commercialisation Engine is holding it's first-ever event, taking place on Wednesday 13th October 2021.
Attendees are invited in-person and virtually, to see the opportunities and value of the business support programme.
Together they will deliver agile and cost-effective prototype and proof of concept for entrepreneurs or companies to quickly test the commercial viability of their idea.
Applicants to the programme can be from any sector (including non-space) interested in introducing innovative Earth Observation data-based services to their current customer base.
Stuart Martin, CEO of Satellite Applications Catapult said: "We are truly delighted by the announcement today of the opening of the Space Commercialisation Engine at our offices at Space Park Leicester. For the Catapult, it is the realisation of a unique business service offering to assist in the fast-tracking of UK ideas in satellite technology towards commercialisation.
"The Space Commercialisation Engine is also aligned to Leicester's regional ambition to become a UK space hub and we are thrilled to be playing our part in making this a reality.
"It is also an example of how the UK space industry is metamorphosing from an institutional domain into a commercial sector in which all UK business given the opportunity can flourish."
With access to a dedicated team in EO technology, academia and business, the service will take each bespoke concept through a robust product development programme to accelerate its progress towards commercialisation.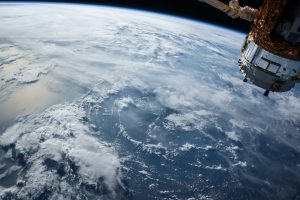 Professor Heiko Balzter at the National Centre for Earth Observation and Director of the Centre of Landscape and Climate Research (CLCR) at the University of Leicester will facilitate innovation by matching businesses with SCE-funded academic time and expertise to accelerate the development of new products and services that deliver real world impact.
He said: "Academics will work with companies to address their research and development innovation challenges and bring expert skills and knowledge to enhance the technologies, ideas and concepts being developed."
The first of its kind, this national programme of support that accesses the considerable expertise within the Satellite Applications Catapult and its academic partners at the University of Leicester and covers business strategy, design and technology development, and commercialisation plans.
Dan Wicks, Head of Geospatial Innovation at Satellite Applications Catapult added:"We are immensely proud to have delivered this service, a first for the UK.
"It is ultimately designed to increase UK business opportunities, by providing services that test the commercial validity of EO concepts submitted by entrepreneurs and SME's, all the way through to large corporates.
"This unique resource also further increases UK business access to the space sector and establishes a landing point for inward investment for local and international businesses in a thriving EO community."
Space Park Leicester also hosts the Natural Environment Research Council (NERC)-affiliated National Centre for Earth Observation (NCEO).
Open now for applications, The Space Commercialisation Engine includes a competition closing on Friday 17th September 2021 for entrepreneurs and companies wishing to express an interest in utilising Earth observation technology.
Application forms can be found on the Space Commercialisation website.
The Satellite Applications Catapult is one of nine Catapults established in 2013 to transform the UK's capability for innovation in specific areas to help drive future economic growth. For more information about the Space Commercialisation Engine and the Open Call, visit www.sa.catapult.org.uk/space-commercialisation-engine or, email sce@sa.catapult.org.uk.