Global IT and business consulting services firm comes to Space Park Leicester
International IT and business consulting firm CGI will create up to 20 new jobs and base 20 current members of staff at its new office at Space Park Leicester.
The move is part of the company's commitment to investing in the UK's space sector, as well as adding the city to its network of offices across the UK, which includes other new offices in Leeds and Liverpool to support its focus on being based in the same communities as its clients.
The company, which employs 82,000 people globally with 5,500 experts based across the UK, says the team based at Space Park Leicester will be working on Earth Observation (EO) apps programmes, space ground segment software and systems, as well as satellite communications and mobile apps. This will include developing and utilising its GeoData360 intellectual property in many industry markets.
CGI provides systems for clients across the UK from policing, local government, healthcare, banking, utilities and justice to defence and space. The company delivers secure, mission-critical space software systems including satellite communications, 5G, EO, command and control, ground segment, navigation and situational awareness.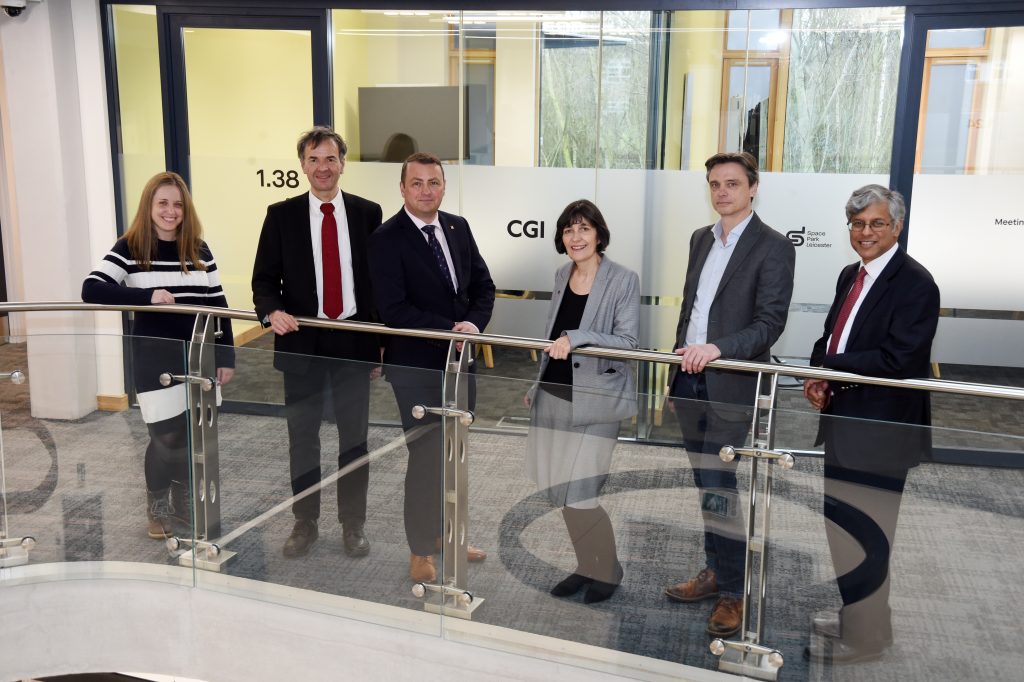 Professor Richard Ambrosi, Executive Director of Space Park Leicester and Professor of Space Instrumentation and Space Nuclear Power Systems at University of Leicester, said: "We are absolutely delighted to welcome CGI to its latest UK office. Their strategic aims align with many aspects of the world-leading research at Space Park Leicester, and we are truly excited to be able to collaborate with this innovative space technology company and look forward to being part of its future development plans in the space sector. CGI joins a host of companies with bases at the Leicester facility, including Rolls-Royce, AST SpaceMobile and the Satellite Applications Catapult."
Space Park Leicester has been designed to enable collaboration between the University of Leicester's researchers and the private sector, creating high quality knowledge-based jobs, building the skills base, and contributing to economic growth and resilience of the economy.
The project is being led by the University of Leicester in partnership with a number of local, national, and international partners including Leicester City Council, the National Space Centre and the Leicester and Leicestershire Enterprise Partnership (LLEP).