Space Park Leicester invites businesses to register for free manufacturing and technology workshops
Leicestershire SMEs are invited to expand their knowledge on additive manufacturing techniques and 3D printing in a series of free workshops taking place at Space Park Leicester.
Delivered by top academics from the University of Leicester's STAR Accelerator programme, the best practice workshops are open to SMEs that are interested in finding out how to deliver new and innovative products, components and tooling to help "build a better world for tomorrow".
Businesses interested in attending can sign-up to one of seven two-day workshops, with the first one taking place on July 6 and 7.
Vinay Patel, Head of Space Technology Applications from Research (STAR) Accelerator & Commercial Manager Space Park Leicester said: "On this course, you'll gain an advanced introduction to additive manufacturing techniques and hands-on experience of 3D printing, with opportunities to explore materials and see how the equipment works.
"The course is aimed at Leicestershire-based SMEs from all sectors that may need help refining their product and planning development & manufacturing stages."
He added: "The course aims to help businesses deliver new and innovative products, components and tooling across all sectors to help build a better world for tomorrow."
Other dates available include: July 26 and 27, August 30 and 31, October 4 and 5, October 25 and 26, November 29 and 30, and January 17 and 18.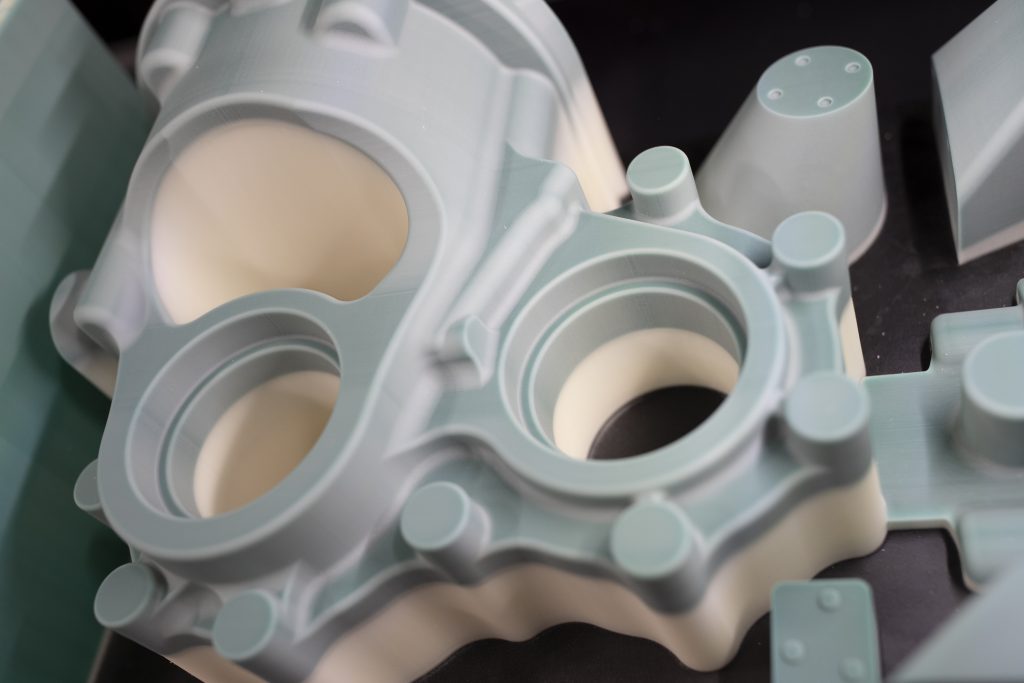 What do the workshop include?:
Main principles and benefits of Additive Manufacturing in polymers, metals, ceramics, composites and wax
Complete Additive Manufacturing workflow from design to manufacture
Technologies and their applications
Understanding of materials
Design rules for Additive Manufacturing
Finishing, inspection and quality assurance
Standards and product certification
Cost factors and equipment selection
The future of Additive Manufacturing.
Utkarsha Ankalkhope, STAR Engineer said: "The landscape of Additive Manufacturing (AM)/3D printing technologies have grown exponentially over the last decade and now it has been classified in 7 different categories, this course will give in-depth understanding of each process capability and availability of relevant materials."
He added: "It is a vital task to choose the appropriate products for adopting AM technologies to take them to commercialisation along with certification and qualification process. In this course designers will gain an understanding of the strengths of materials and individual process characteristics and available standards to make the right decisions in the product design process."
What is STAR?
The STAR Accelerator is funded by the University of Leicester and the European Regional Development Fund.
It provides the opportunity to work with space and engineering experts at the University of Leicester to accelerate the design, development, validation, and testing of a new product, prototype or demonstrator or tooling using state-of-the-art knowledge, design and manufacturing capabilities and facilities.
This includes:
Computer Aided Design
Precision Machining and Measurement
3D Printing (Additive Manufacturing) in metals, composites and wax
Prototype Build, Electronic Prototype Design or Build, Prototype Sensor Design or Build, Testing and Fault Finding.
Those interested in attending a workshop should visit: https://www.space-park.co.uk/innovation-support/star/ to book their place.
Anyone wanting further information should email: innovate@space-park.co.uk.