Leicester sisters celebrate successful space missions
A "ceLEICtial city centre" where aliens and humans live side-by-side is one Leicester teenager's award-winning vision for the future of the city.
Shreya Bland, 16, was presented with a signed image of Major Tim Peake and a family ticket to the National Space Centre after being declared the winner of Space Park Leicester's competition to create a piece of art showing what 'Space City Leicester' might look like in the future.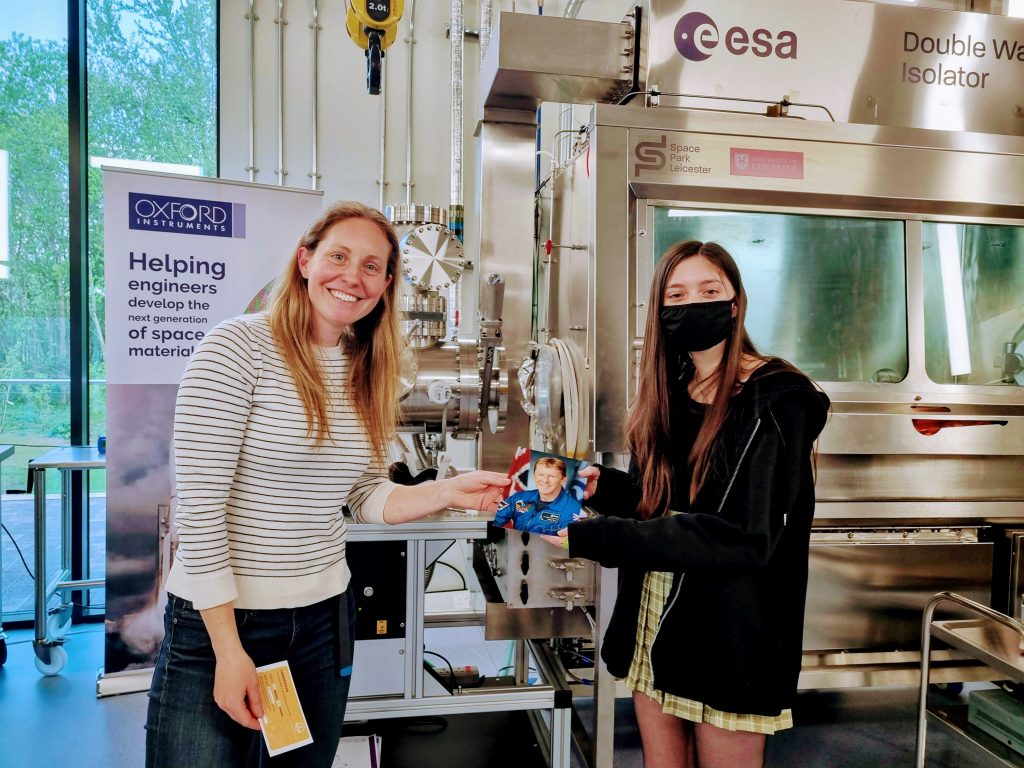 School children in years one to 11 were invited to take part in the competition as part of celebrations to mark the official opening of the city's new hub for space teaching, research and enterprise by British astronaut Tim Peake on March 14.
Shreya, a year 11 student at Beauchamp College, Oadby, took inspiration from her graphic communications GCSE.
She explained: "I imagined a future Leicester with a mixed alien and human society, with both species living together. I thought that most of the buildings and landmarks would have been modernised which gave me the idea of drawing the original clock tower surrounded by a futuristic city centre.
"I have also just finished a project for my graphic communications GCSE which centred around space. I used inspiration from my work to help design the art I submitted for the competition, which I named CeLEICtial City Centre."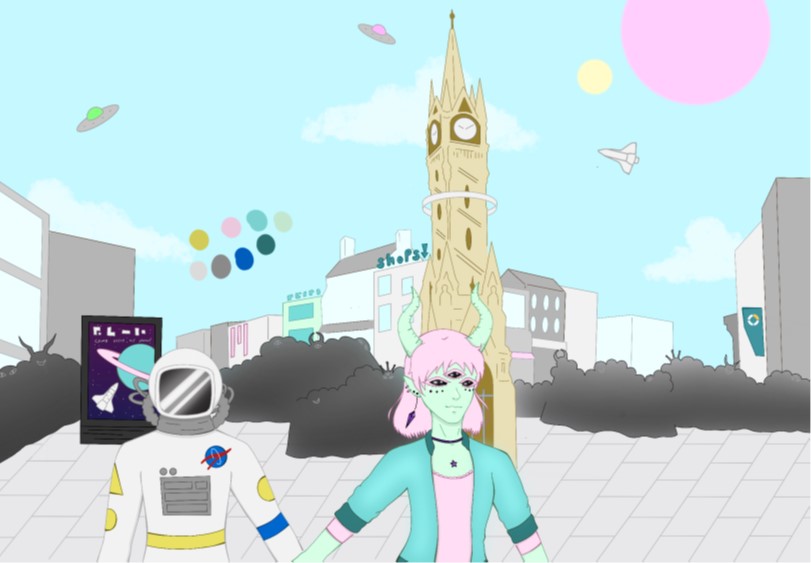 Shreya, accompanied by her older sister Sarina, 18, received a tour of Space Park Leicester. The pair handled meteorites from Mars and the moon and met with Dr Suzie Imber,
assosicate professor in space physics at the University of Leicester, and John Holt, engineer at the University of Leicester Space Research Centre, to learn more about the Mars Sample Return Mission.
Sarina, an aspiring astrophysicist, developed an interest in space after visiting the National Space Centre as a young child. The Year 13 student at Leicester High will represent England at the United Space School in Houston, Texas to plan a mission to Mars this summer.
She said: "The purpose is to plan a manned mission to Mars with many other students from around the world. I am very honoured that I have been chosen to represent England.
"We will work in teams based on different parts of the mission such as crew health, mission control and Mars transit. I will be staying with a host family in Houston along with two or three of my classmates. We will also have lectures from industry specialists, NASA engineers and even astronauts to help us plan our mission."
The United Space School is an interdisciplinary program that annually brings together up to 50 students from 25 different nations to study at the University of Clear Lake. Under the mentorship of engineers, scientists, and leaders in the aerospace industry, they come together to design their own Mission to Mars.
On her return, Sarina, is looking forward to further expanding her knowledge by completing work experience at Space Park Leicester.
She added: "I found visiting Space Park Leicester incredibly exciting. It is amazing to hear about the work that is being done there and the future plans for analysing samples from Mars. I particularly enjoyed seeing the Double Walled Isolator and the meteorite samples."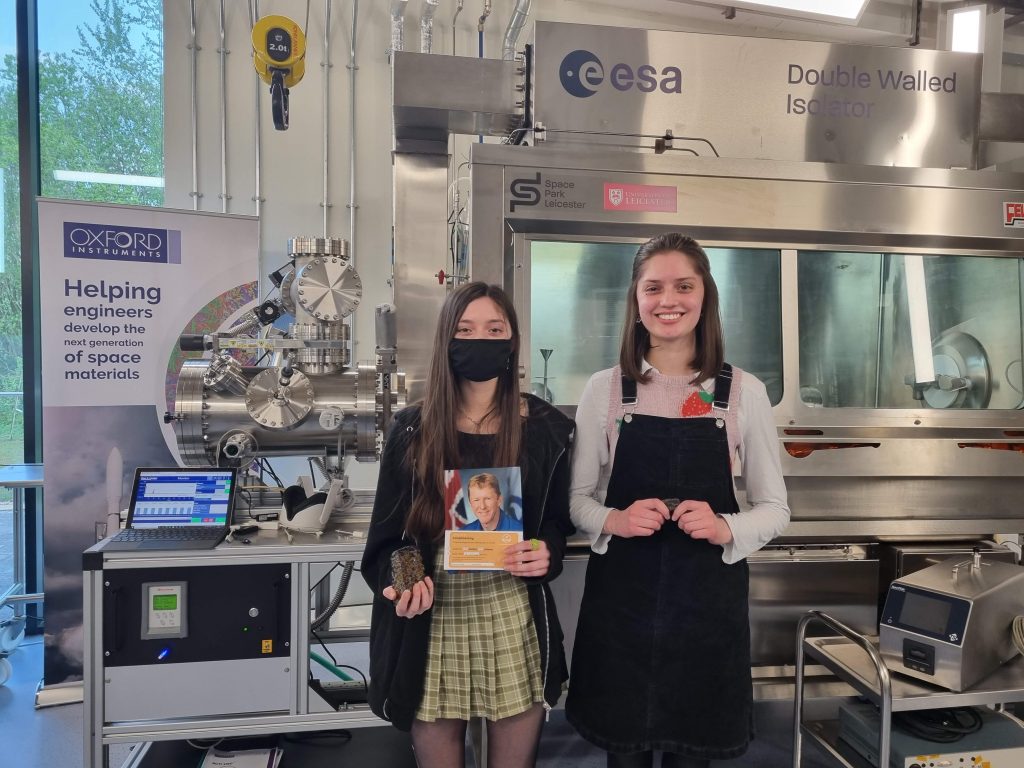 Building on Leicester's 61-year history of space research, Space Park Leicester offers shared laboratories and teaching facilities that will place Leicester at the forefront of space technology in the UK.
The £100million hub was established by the University of Leicester in partnership with local, national and international partners, and incorporates academic research, industrial space, and Earth observation research and development (R&D).